UA-142507137-1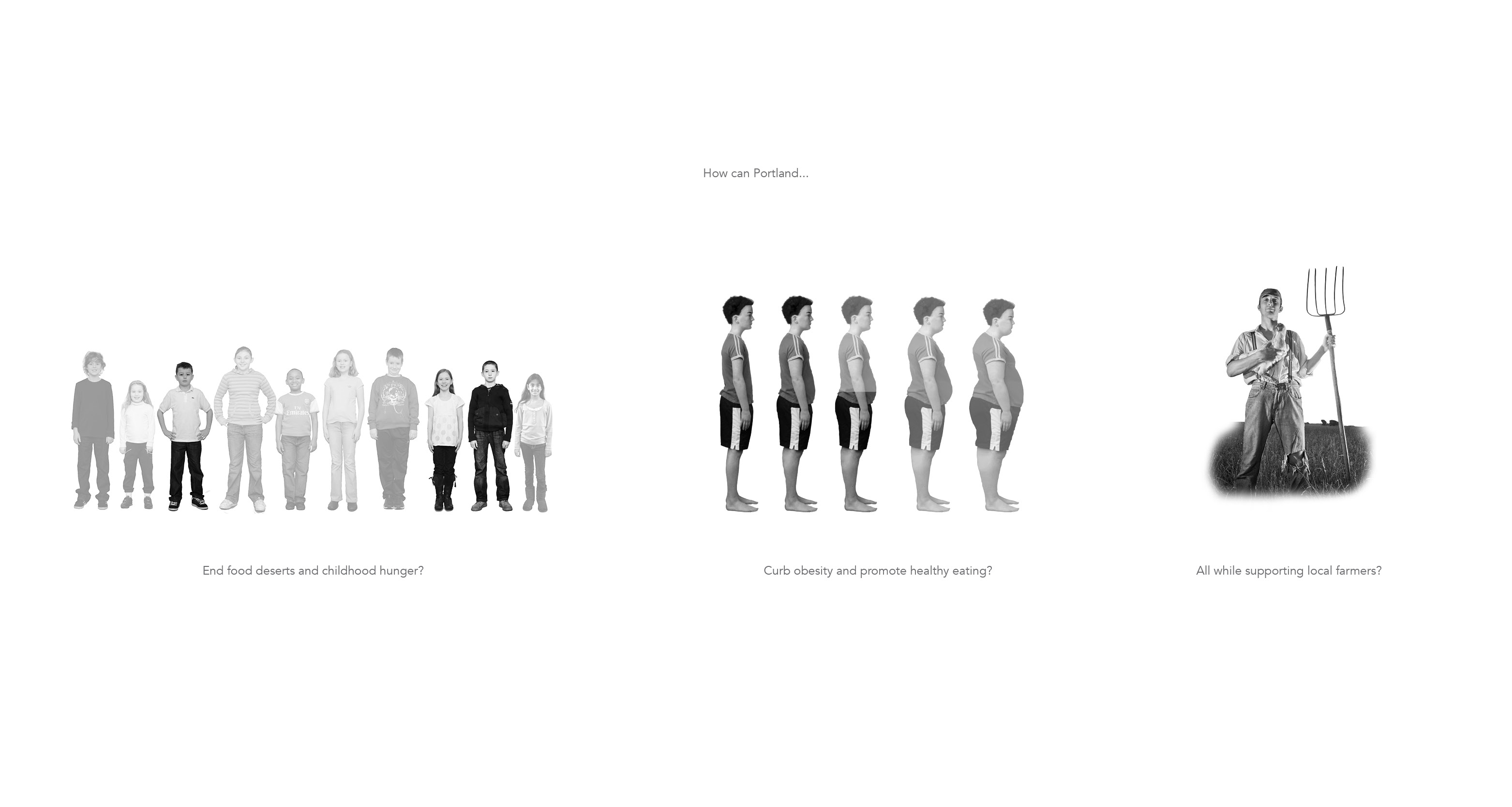 ---
Urban Food Stimulus
Type Academic Thesis Studio
Location Portland, OR
Professor Howard Davis
Year 2013
---
This thesis studio focused on the theme of urban production in Portland, Oregon as a means to shape local economies. The research began by looking at urban agriculture systems that are currently in place and seeing what problems still exist. Even when a city grows food within its limits, there are still issues of food access, food waste, and obesity/public health. This project asks: what if a city could treat urban food production as a municipal service, much like existing water or sewer systems?

The program was developed from this idea: putting food collection, storage/processing, education/public outreach, city planning, and food retail all in one place. The project is sited on Burnside Street, west of I-405 in Northwest Portland, and it uses an existing building as the food storage facility, with a new building connected for the remainder of the program. The taller, new building on Burnside is intended to add density to the corridor, and the project also proposes that 16th street to the east be closed off to traffic. The building structure itself is heavy timber and steel with CLT floors and a curtain wall system with ceramic sun shades on the south facade.

The first term was spent researching and developing the program, and the second and third terms were spent designing the project.