UA-142507137-1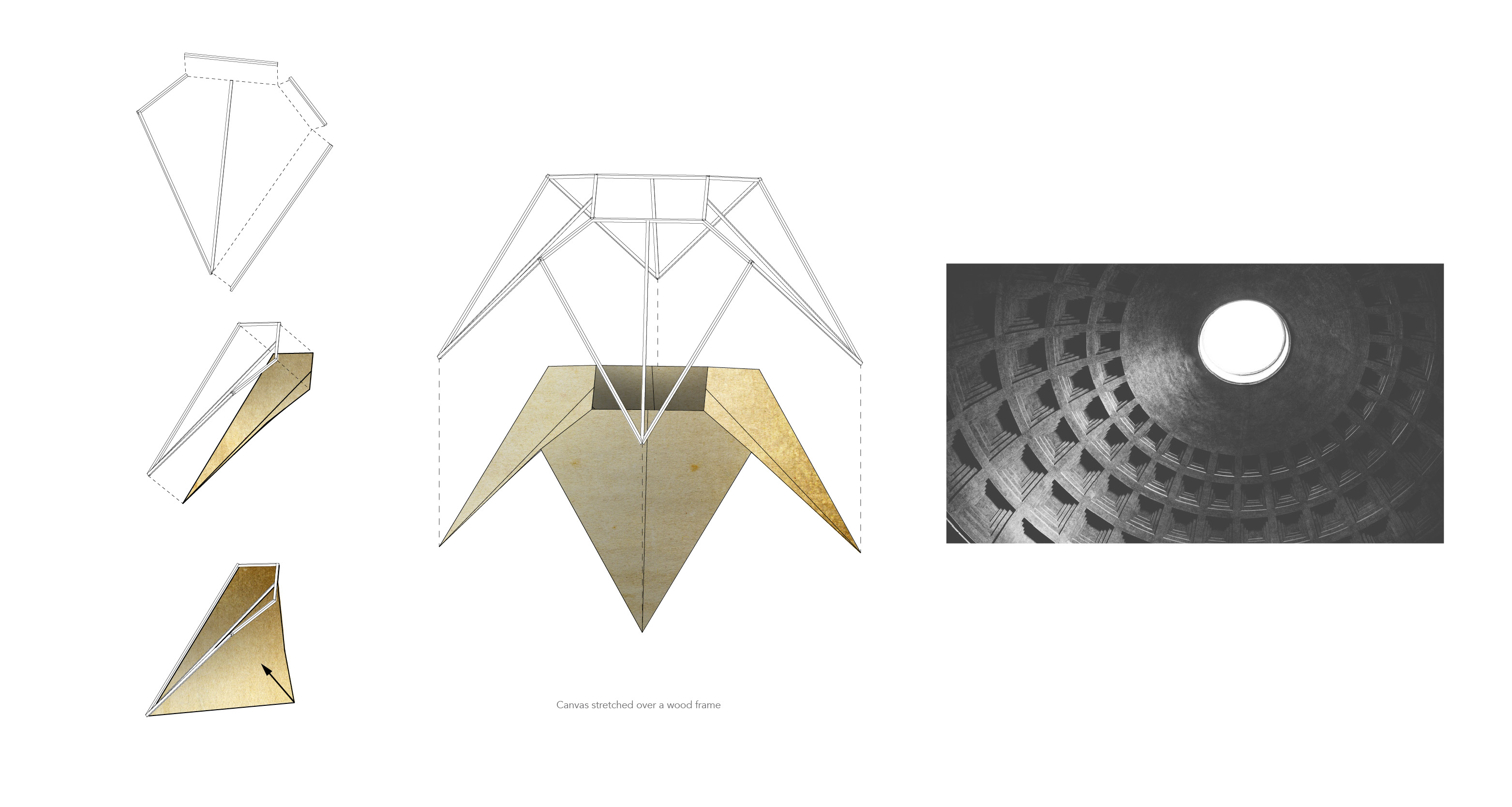 ---
Folly of the Young Architect
Type Unbuilt Competition
Location Queens, NY
Collaborator William Smith

Year 2015
---
This proposal was a response to a competition brief by the Architectural League of New York in collaboration with the Socrates Sculpture Park in Queens, NY. The brief calls for a small architectural folly to be designed and built at the sculpture park with a budget of $5000 USD or less. We began our process by looking at the double meaning of the word "folly" - an ornamental building or small structure in a landscape, but also the lacking of good sense or judgement (i.e. the follies of youth). We played off of the second meaning by arguing that young architects are prone to dream big, despite sometimes having limited resources and limited experience. The question became, how can we design an object in the landscape that fits the modest budget and nature of the project, while also being something much larger than itself?
Our proposal suggests an austere box lifted off the ground into which visitors can enter, and once inside, they are surrounded by mirrors that suggest a seemingly infinite landscape. The project uses a simple wood structure with plywood panels and adhered mirrored acrylic surfaces on the inside, as well as canvas wrapped wood frames to create the illusion of an undulating topography when reflected in the mirrors. The oculus at the top allows light inside, while also referencing ancient architectural precedents like the Pantheon, playing with this idea of the young architect as a foolish dreamer.
Click
here
for full competition proposal.